When Niulife first started out, Virgin Coconut Oil (VCO) was unknown in Australia and around the world. It's because of what they have done over the past 22 years that it's become an industry.
Back then (and even today) low quality, mass produced coconut oils are made in factories overseas from copra which is dirty and badly contaminated. It can be weeks after the copra is dried over a smokey fire, and transported to the overseas mill, before it is pressed. The resultant oil has to be highly processed, often with chemicals, to make it taste and appear commercially acceptable. The only return to the farmer for his hard work is the low price paid for the coconuts.
This changed forever when Niulife founder, Dr Dan, invented the DME® (Direct Micro Expelling) coconut oil press and process.
The DME® Process enables local families to hand-make one of the world's freshest virgin coconut oils within an hour of opening the coconut without the need to leave their village and families. The DME® system is also easy enough for women, youth and even the disabled to use, providing opportunities for everyone in the village.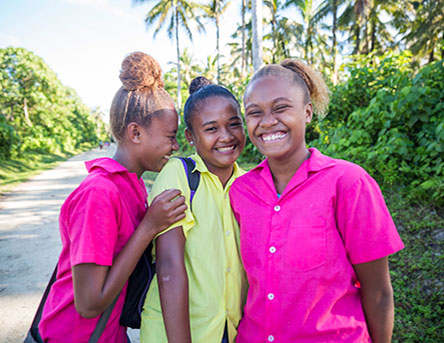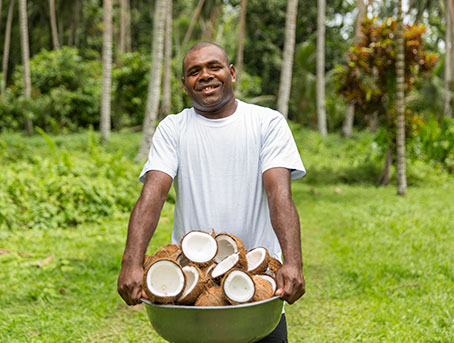 Now people in cash-poor and vulnerable remote island communities have the ability to make a good living in their own village. Income generated from virgin coconut oil sales flows back into the whole local economy.
Every DME® system provides a whole micro-economy of jobs and opportunities - from the farmers who pay their kindy fees in coconuts, to the local transport driver who delivers the coconut oil and goods from other small village businesses to the outside world.
Each DME® coconut oil press is independently owned by the villages. Not only does Niulife buy ALL the oil the villages produce upfront (as long as it meets export standards) but they also give back all the profits from the sale of every Niulife product through the DME® Village for Life™ Empowerment programs.
These programs, run by Niulife Village for Life™ Support Teams in partnership with individual village enterprises, equip locals with all the knowledge, skills and tools they need to set up and sustain their own independent small businesses and thriving micro-economy.
Every year the team continues to set new benchmarks and pioneer technologies, ideas, and opportunities for helping local villages create additional income streams by turning their coconuts into cashflow. Niulife teach organic sustainable polyculture farming techniques which utilise the space beneath coconut palms to grow other food crops. They show how biofuels from coconut oil can be used to run generators and machinery in place of diesel or petroleum-based fuels.
Plus they are always working to develop new ideas to create additional income, like making soap from the oil, handmaking certified organic products by local producers in the Philippines who support the empowerment of women living in the area and using the left-over coconut meal from DME® production for stockfeed.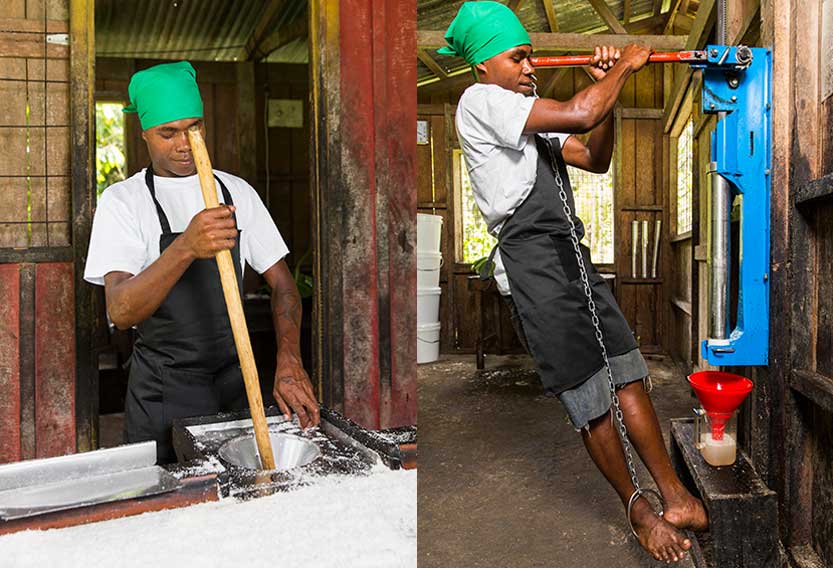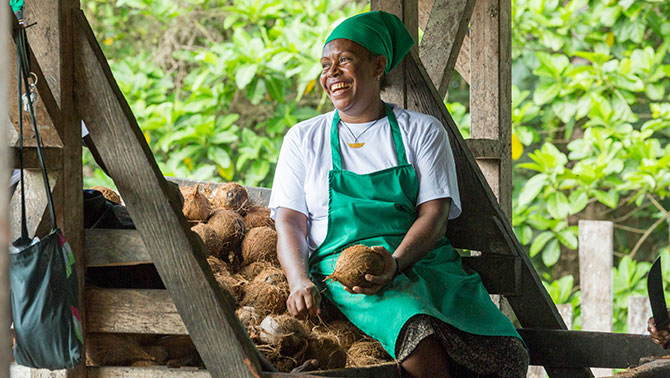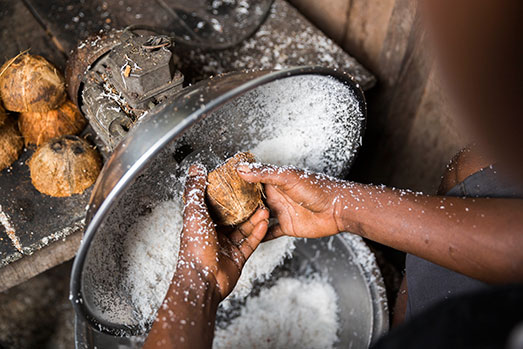 At Vitalia Austraia, you can help to support this great cause by purchasing our Fractionated Coconut Oil and Niulife products here.